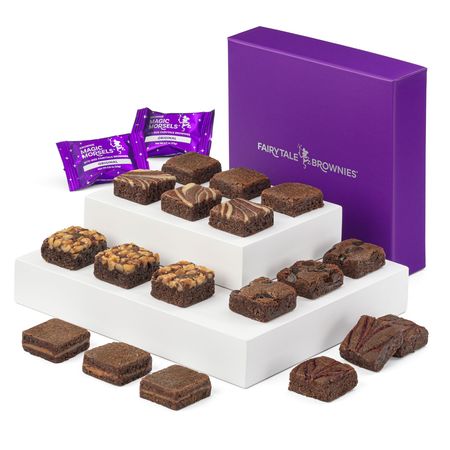 My great aunt turned 95 years young last week, and I couldn't think of a better gift for her than some delectable bite-size Magic Morsels mini brownies.
She loves a small sweet treat every now and then, so we make a point to send her a big enough box to stash in the freezer for awhile every few months. This time, we chose the Magic Morsel 18, and we happily selected only the fudgy chocolate brownie flavors she loves the most using the choose your own flavors option on our website.
I know she loves when we send brownies, and I love being able to share a sweet brownie birthday gift from halfway across the country.
Happy birthday, Aunt Dorothy!