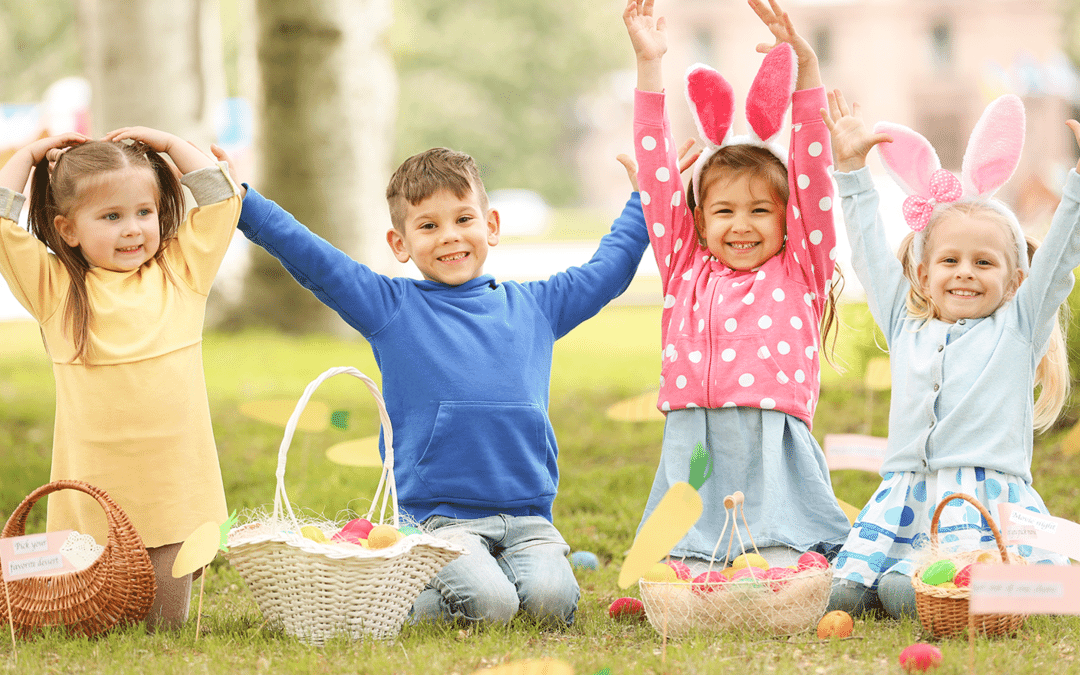 "Egg-citing Easter Egg Fillers" — it could have been the title of this blog, but it's also a pun we've seen a hundred times already!
And that's the problem sometimes, isn't it? We've seen it before, so it's lost a bit of its luster.
The same goes for the age-old tradition of an egg hunt. Candy is the go-to Easter egg filler. It's always a safe option, because who isn't excited to satisfy their sweet tooth?
But it's also the prize we've all come to expect. Where's the thrill of the unknown? Where's the mystery and intrigue in opening a plastic egg when you know exactly what you'll find inside?
An egg hunt is all about adventure — and the treasure you'll find at the end. Instead of egg-citing, make this year's hunt engaging with one of these unexpected Easter egg fillers!
1. Magic Morsels
Of course we have to start with a personal favorite.
The standard candy fillers may be predictable, but they're also a go-to favorite. So what could you use instead that's both sweet and surprising?
Bite-size brownies!
Magic Morsels are individually wrapped and perfectly sized to fit in a plastic egg. We didn't do that on purpose, but who are we to complain when the stars align?
Best yet, they're a hit with kids and adults both. If you have extras after stuffing your Easter eggs, set out a bowl on the snack table for everyone to enjoy.
Planning a party-sized egg hunt? You can order Magic Morsels in bulk!
2. Pocket Change
It may be nickels and dimes to you, but for small children, it feels like a fortune.
Empty your wallet or stop by the bank to pick up some rolls of coins to use as Easter egg fillers. Mix up the amount in each egg to add to the surprise. When you're hiding the Easter eggs, stash high-value eggs in the trickiest places.
You can even turn the excitement into a learning opportunity, depending on the ages of your egg hunters. Challenge your kids to calculate the value of the coins they found during the hunt. If they do their math right, reward them with a prize!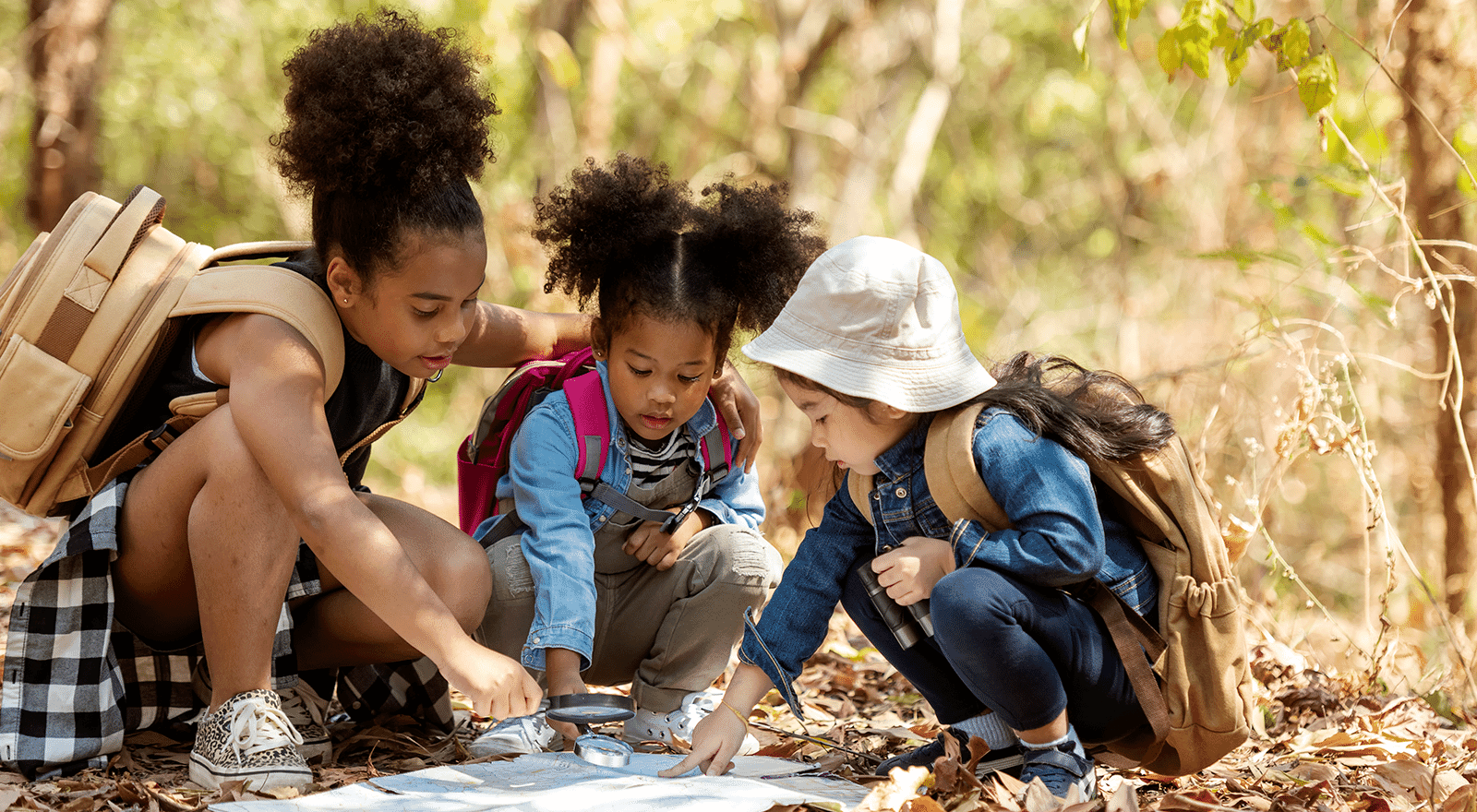 3. Scavenger Hunt Clues
Instead of searching for Easter eggs at random, have you ever tried turning the event into a treasure hunt?
Instead of treats, fill your eggs with clues. Have each clue point toward the next egg in the series. The clues could be a mix of puzzles like:
Riddles
Maps
Anagrams
Vague hints
Place a prize at the end of the treasure trail. This could be an Easter basket full of goodies, an Easter bunny, an Easter gift of Fairytale Brownies – anything!
Setting up clues takes a bit more time and effort on your part, but it's also much more engaging and stimulating for participants. Who doesn't love a good brain teaser?
4. Redeemable Points for a Prize
Imagine each Easter egg is stuffed with a piece of paper. On each piece, there's a number. After your kids have collected all the hidden eggs, they get to count their points and redeem them for a prize!
As an alternative to paper, you could also use beads or tokens to symbolize "points."
The beauty in a prize board is the flexibility. Instead of being limited to items that fit inside a plastic egg, you can offer nearly anything you want. Kids will be thrilled about it too, since they get a voice in choosing their prize!
This is perfect as an Easter egg stuffer that isn't candy. If you want to cut back on sugar, simply don't include any candy on your prize board.
Take some time to brainstorm what your family would find most appealing. Do you have any family traditions? When the prizes involve family bonding, everyone wins!
Prize ideas:
Pick 1 item from the grocery store candy or snack aisle
One extra bedtime story
Skip one chore of choice
Choose the next movie for family movie night
Choose the next restaurant for takeout or eat-in
Order a dessert next time the family goes out to eat
Family activity of choice – bowling, arcade, mini-golf
Cash prize
What else?
There are hundreds of little toys, games, stickers, or trinkets you could use as non-candy Easter eggs. It only takes a Google search to find lists of unexpected surprises your egg hunters can find.
There's excitement in the unknown. Don't forget it!
So go forth and make this year's egg hunt something to remember. Engaging, unexpected, exciting—something that will keep the kids grinning and curious. Whether it's an unexpected treat or a memorable family bonding experience, the thrill will stay with your egg hunters for years to come.
Send a Taste of Easter Joy
Ready to delight your kids with an Easter they'll never forget? Brighten their holiday with a scrumptious assortment of Belgian chocolate brownies!