When words aren't enough, a gift can let your favorite clients and partners know how much you value them. Gifts build goodwill, strengthen relationships, and — if you go the extra mile — may even open up new opportunities for collaboration. 
That said, you should approach corporate gifting with care. A poorly chosen gift could hurt rather than help. Gifts should be chosen with a delicate balance of quality, purpose, and thoughtfulness. 
When implemented correctly, a corporate gifting strategy can bring incredible benefits to your professional opportunities. Here are a few things to consider when shopping for the perfect corporate gift.
Specialize the Timing and Purpose
Whether you're sending a gift for birthdays, holidays, referral rewards, or a simple thank you, cater the gift to the purpose for maximum effect.
What do we mean by that? If you're sending a birthday gift, include a card or message that says "happy birthday!" alongside a birthday-themed gift. It seems like a simple concept, but some businesses find it easier to pick out one generic, plain gift that can be sent out for any occasion. 
A one-size-fits-all gift may be the easy route, but it also feels cold and impersonal. Catering the gift to the purpose adds personality and thoughtfulness.
Think about the delivery timing, too. Some vendors or gifting companies will let you order gifts ahead of time then schedule a specific date for the gift to arrive. We offer this free at Fairytale Brownies since we know how much timing can matter when sending gifts.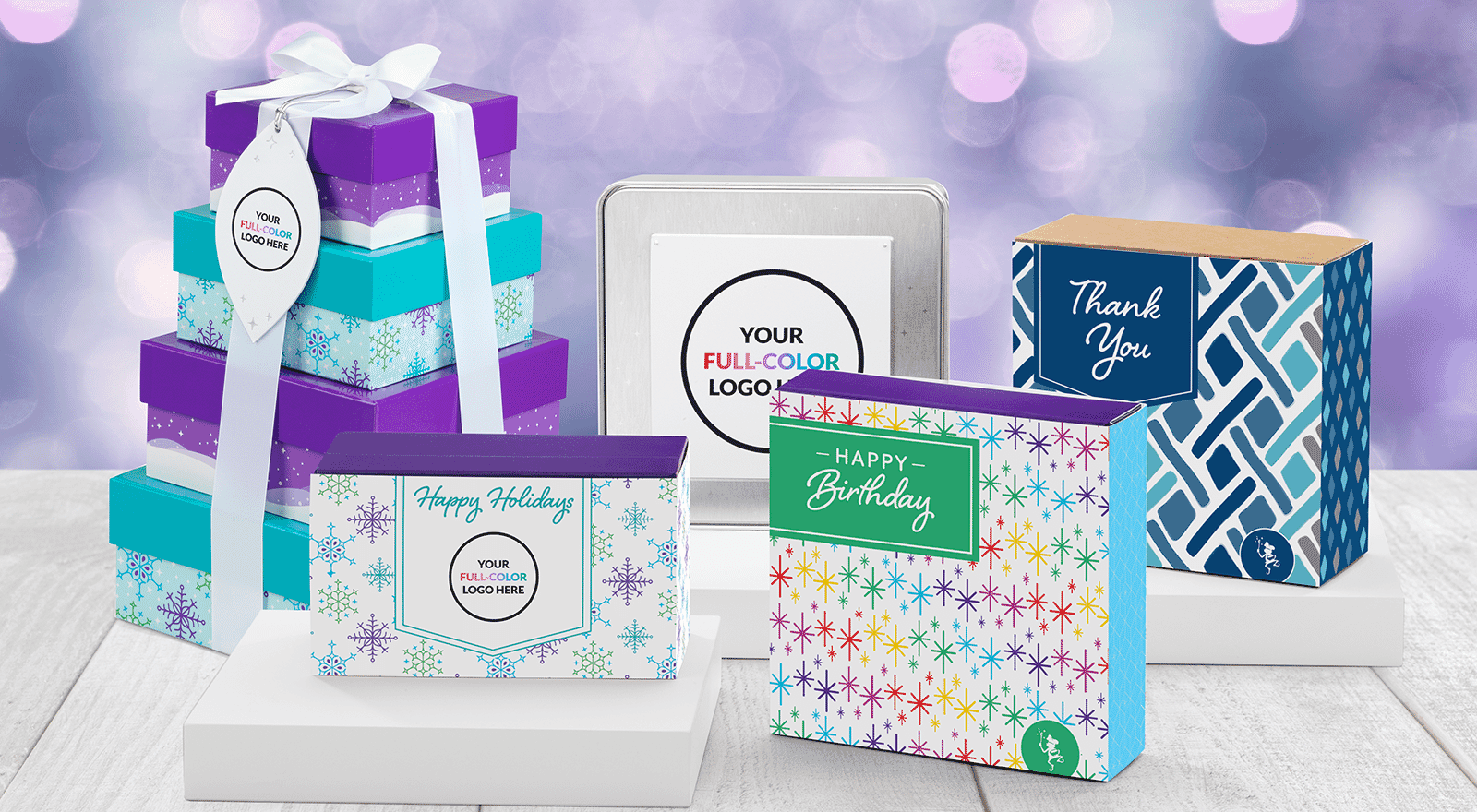 Customize It
Gifts are a generous, thoughtful way to show your appreciation—without expecting anything in return. That said, you want your clients and partners to know who was sweet enough to send a surprise.
When shopping around, ask the vendor if you can personalize the gift with a message or logo. Don't be afraid to ask for a sample of the product so you can check the print quality.
If you need the gift quickly, don't forget to ask about the turnaround time. We can offer same or next-day turnaround time at Fairytale Brownies since we do all our custom printing in-house. However, many vendors do their printing with a third party, which can add weeks to production time.
Fairytale Brownies offers several types of custom branded logo gifts. Put your full-color logo on the gift band, the gift tag, the brownie or cookie label, or the gift message card. We have you covered!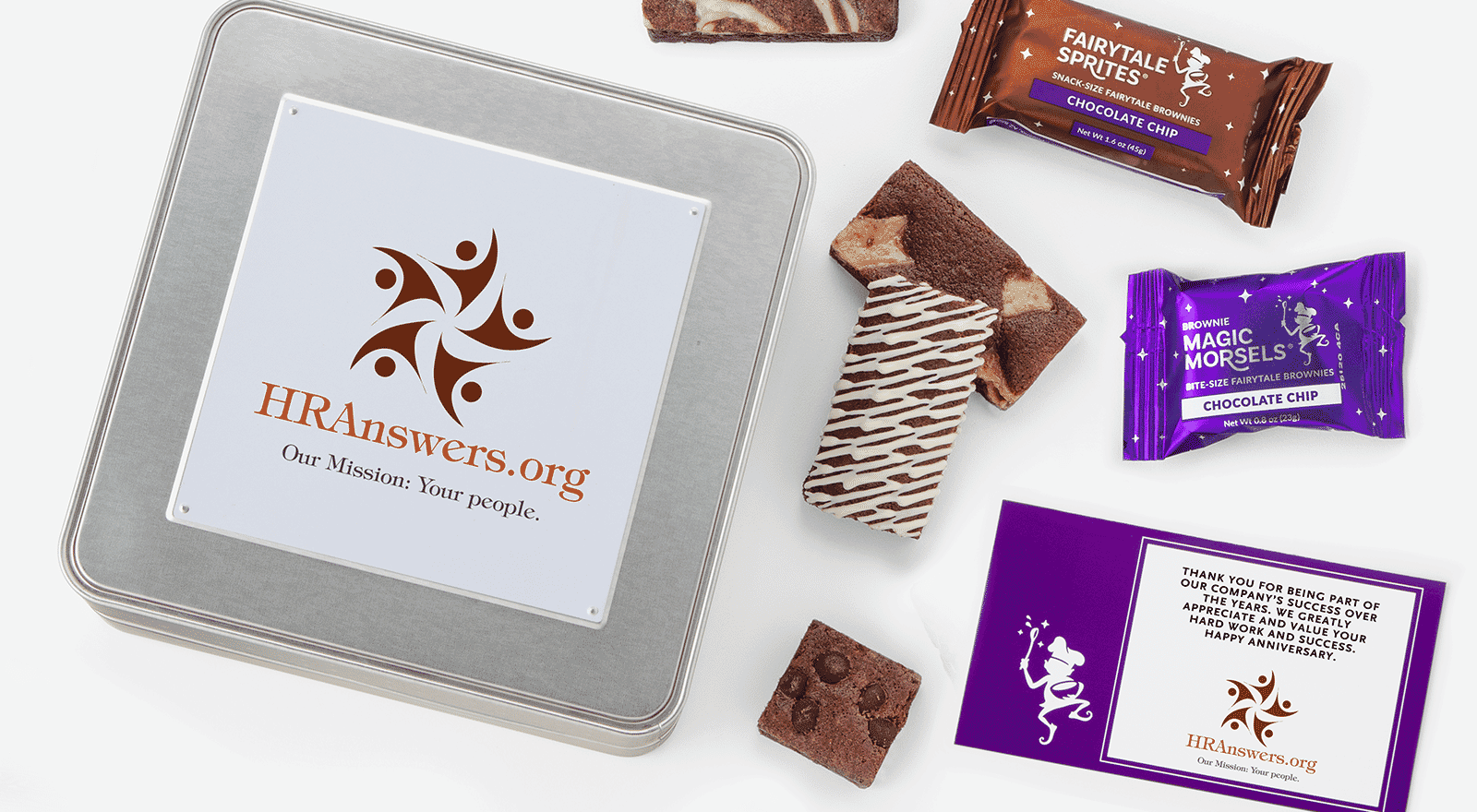 Ensure Stunning Quality and Presentation
Gifts are a show of generosity and thoughtfulness. Clients shouldn't look a gift horse in the mouth, so to speak. 
That said, the quality of your gift will still reflect on your business overall. If you send a cheap or poor-quality gift, it may actually damage your business relationships instead of strengthening them.
If you're shopping online, product photos are specially staged to look stunning. It can be hard to tell if the gift will hold up in real life. Rather than risk disappointment, do a bit more research. Ask for virtuals or proofs, look up the vendor's reviews, see if they offer samples, or purchase one for yourself first.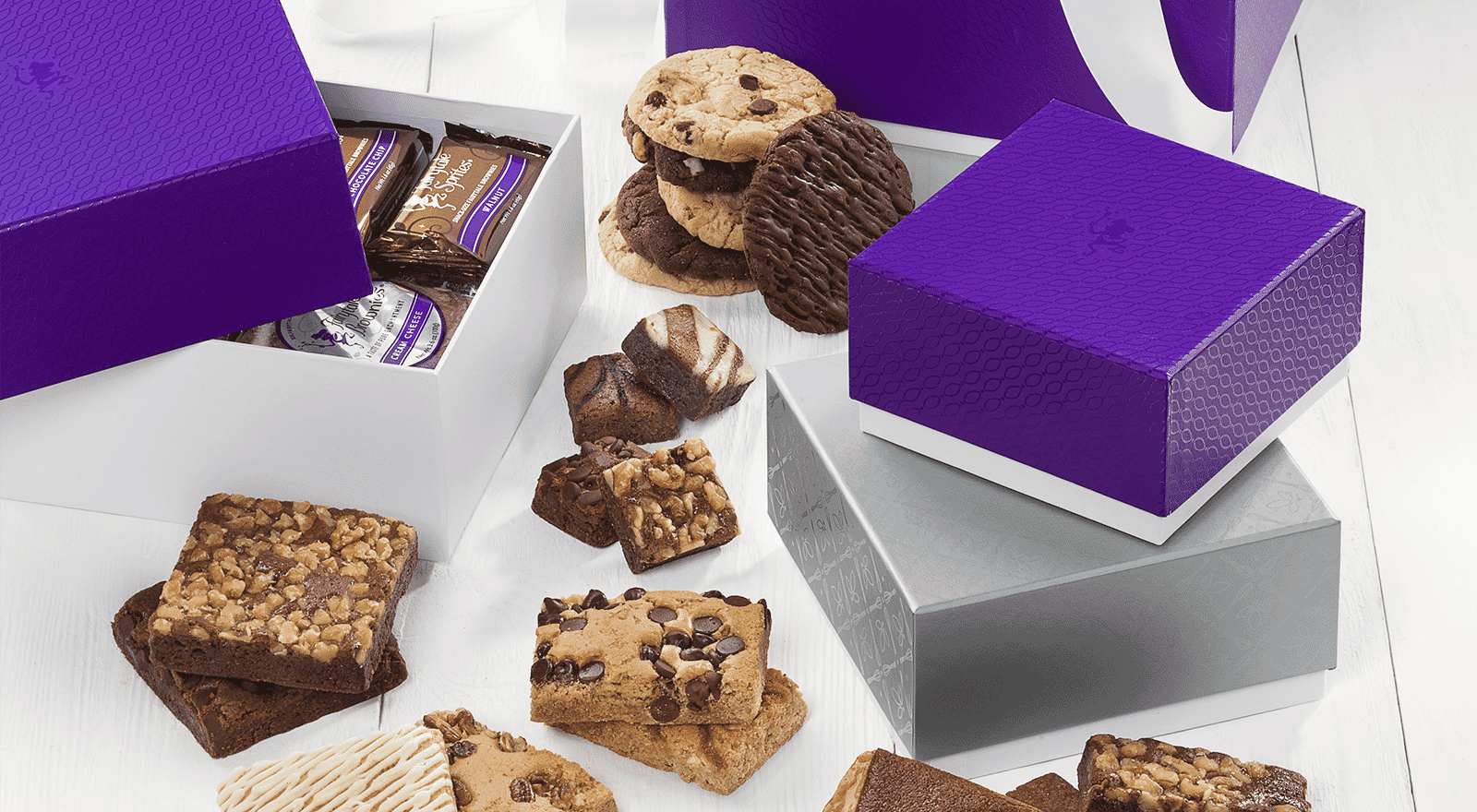 Surprise the Whole Team
Take a moment to consider who will be receiving the gift. Some businesses only think about sending a gift to the leaders of a company. But have you considered sending something the entire team can enjoy?
A gift intended for all the employees can foster goodwill with the whole company. It's a fantastic way to strengthen your professional partnership, creating more excitement and creativity during collaborations.
Hint: try a food gift!
As an expert on food gifts, we know that this is where a goodie box excels. A generously sized box of individually wrapped treats lets everyone take a piece to enjoy. They're easy to share, perfectly portioned, and don't make a mess in the break room. Food gifts tend to include enough variety for everyone's tastes, too.
And who could say no to treats? Our Giant Cookie & Sprite Combo includes 84 individually wrapped pieces in a variety of flavors. Send a box or two to your partner's office and they'll never forget your generosity!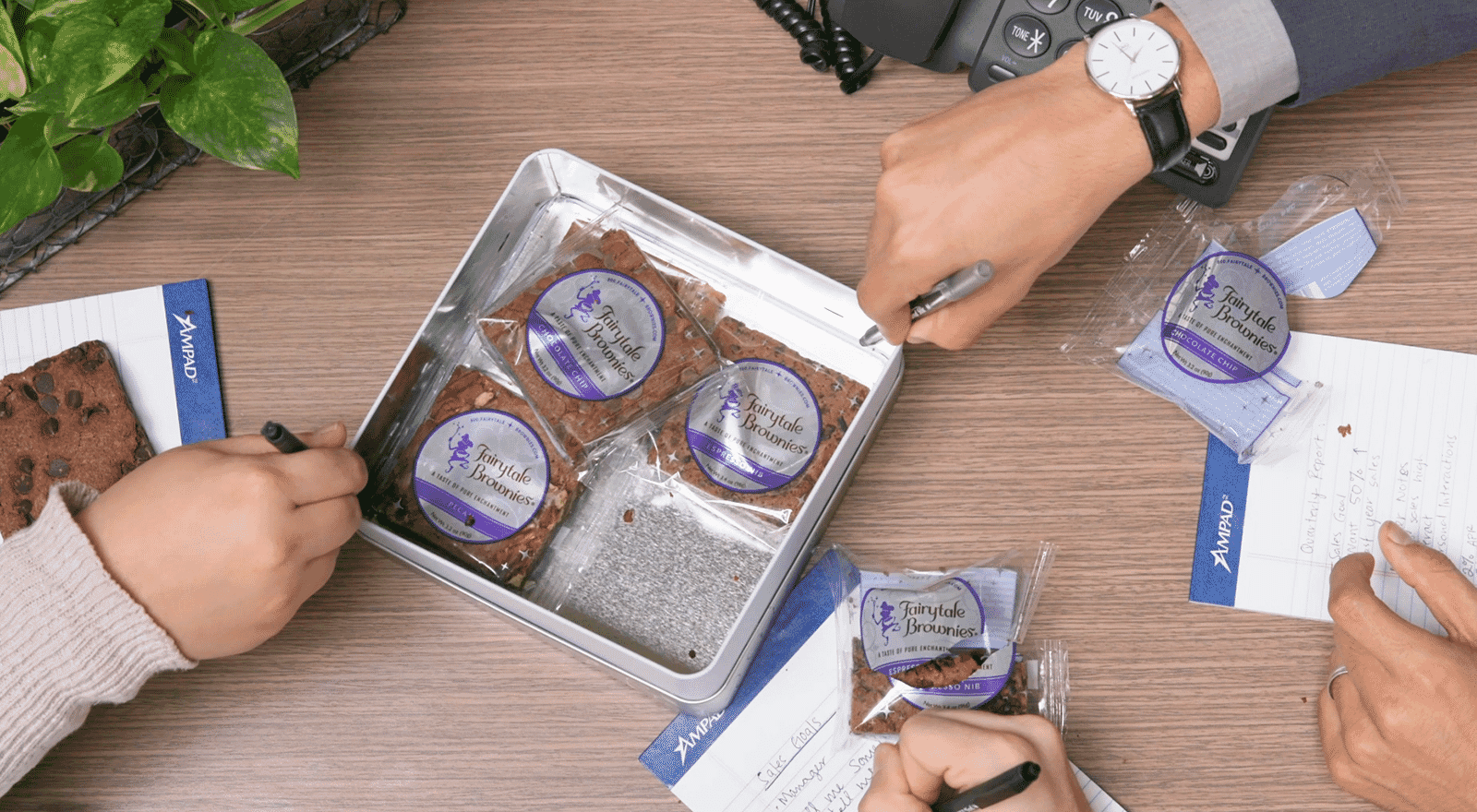 Need Help Choosing a Gift?
Our gifting specialists are here to help! Get in touch today for gifting ideas and recommendations.