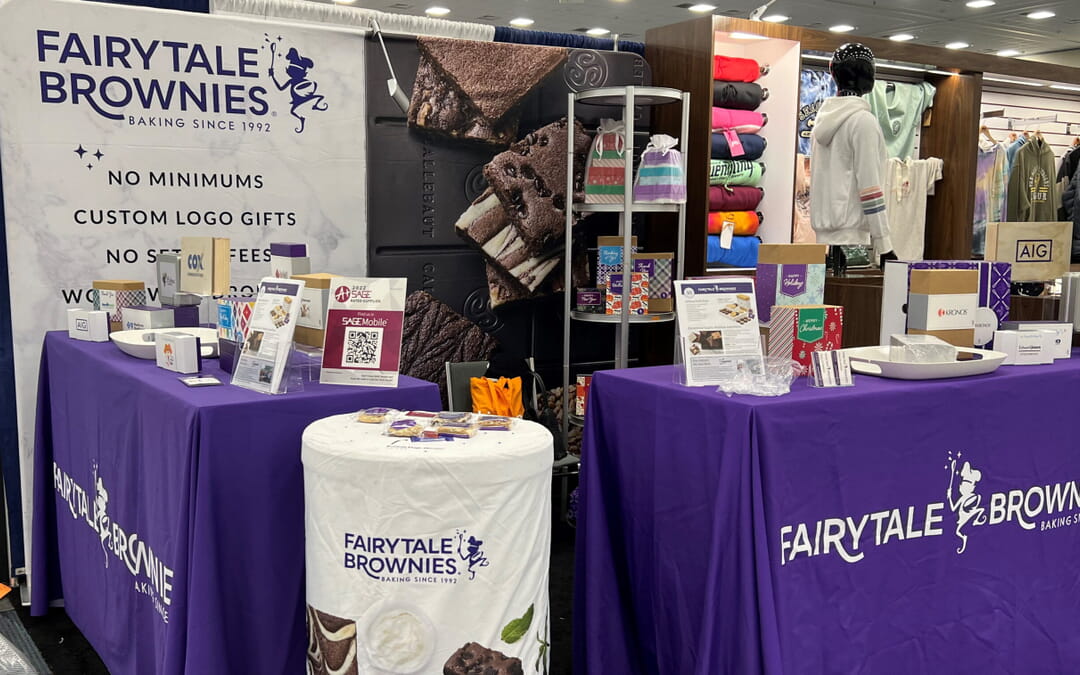 In charge of your company's next trade show exhibit and want the process to run seamlessly – and successfully? Follow these tips and your experience should be a win.
1. Plan Ahead
First, you need to know why you're exhibiting. Yes, you want to generate leads, but are you trying to increase brand awareness? Do you want to extend your network of associates and cultivate new vendor partnerships? Scope out the competition? Maybe your team will divide and conquer all these goals. Have a plan and stick with it.
Once you've committed to exhibiting at the show, follow all instructions provided by the host, the venue, and all third-party vendors involved. Understand what items are included in your booth,  what you need to purchase, and what you need to bring with you. Pay attention to every detail.
KNOW YOUR DEADLINES. Most shows offer discounts for early registration, lead retrieval, furniture purchase, hotels, etc. So, take advantage of money saving opportunities (and use the savings on possible marketing sponsorships).
2. Organize Your Booth
You want to attract visitors, so the booth needs to be professional and appealing. There are nice booth designs for every budget – keep it classy and within yours.
Decide what products you will showcase and how much you will bring. How will everything be displayed? Risers make good use of space and add interest to the table. Baskets and decorative containers are simple ways to separate products and keep items organized. Shelves are great, too.
Most companies exhibit in a 10' x 10' booth space. When you add a few salespeople, extra product, a chair or two, a trash can, and backpacks/briefcases/purses, the space can become a little "cozy." Know where you will place everything so that the booth won't look crowded or messy.
3. Presentation
Because the entire booth is a visual stimulus, everyone working in it should be dressed appropriately. Logoed clothing, same-color shirts, and business attire are all good options. Dressing cohesively, whether the same color or similar style, does make a difference. Discuss and plan with your booth mates.
Will you be sharing a video presentation? It must be short, engaging, and presented on a loop so the people in the booth don't have to monitor it every few minutes. Trade shows can be loud at times so adding subtitles is a nice bonus for the viewer. They will see your message in text even if they can't hear what is being said.
4. Attract Traffic
Be sure to contact your customers via email and social media before the show to let them know you will be exhibiting. Provide them with your booth number and any incentives you may have to draw them to visit you.
Should they show their email when they arrive at the booth to receive a special gift? Should they respond on social media to receive a discount on their next order? Will there be a show special they will only receive if they come to the booth? Make them want to visit you.
5. Giveaways
Another way to attract traffic to your booth is to give away swag related to your business. What do you give away? Use your imagination. There is a promotional product for every type of business, and branding options seem to be growing every day.
Sweet treats are always a hit with trade show attendees. Fairytale's Custom Label Brownies & Cookies are perfect show giveaways. With your company logo (and maybe a short message) showcased on the label, your booth visitors will leave impressed.
Another giveaway option is to hand out bite-size Magic Morsels. Put them in baskets and hand out like candy to attendees, spread out on the booth table for visitors to take, or even use them as a prize for a game win or correct answer to a trivia question.
When Fairytale Brownies exhibits, we do give away swag (custom stickers, pens, keychains, etc.), but also sample bite-size Magic Morsel blondies and brownies.  Because they're small and individually wrapped, attendees can snack on them at the booth or walk away with a business card, flyer or look book to sample them later. Many attendees choose to snack at the booth AND take some treats with them for later.
Raffling off a gift that includes a service or product you provide is another giveaway go-to.  Attendees can enter the old-fashioned way by dropping their business card into a jar, or you can set up digital entry with a QR code or link. A raffle also serves as another lead list for follow up after the show has ended.
6. Scan!
This should go without saying, but we're including it any way. Use your badge scanner on everyone who comes to your booth. All visitors are potential leads. Type important notes for post-show follow-up.
7. Follow Up
You've met them, shared information, and provided samples. Don't give those leads time to forget who you are. Send a thank you email to everyone who visited and follow it up with a phone call. Remember conversation details with your hottest leads and add them to the follow-ups for a more personal connection. You want these leads to know you remember them. And a great way for those hot leads to remember YOU is to thank them with a corporate gift they'll love.
Fairytale Brownies has custom gifts for every budget and offers free samples and virtual photos to show how the gifts will look with your logo printed on the gift band, box, or tin. The recipients are surprised and delighted when the gifts arrive and will remember who sent them.
Earn Brownie Points
Whether you're exhibiting at a trade show or following up with leads you recently met, a sweet treat from Fairytale Brownies will get the conversation started or close the deal.