When people ask what sets Fairytale Brownies apart from other brownie companies, they usually expect us to talk about our premium ingredients or the secret family recipe.
Those things are important and we certainly wouldn't be where we are today without them. But the real answer to what makes us different — what makes us the best brownie bakery around — is YOU!
Fairytale Friends are some of the most passionate, engaged, and excited people in the world. You love brownies almost as much as we do and we couldn't be happier to have you around to help us spread the word about our little brown squares.
Recently, we posted to our Facebook page asking people to share their favorite memory with Fairytale Brownies to celebrate the fact that we've been in business for 25 years.
We were expecting to hear a few sweet memories (mostly from our family) but we were blown away by the number of memories we were part of. From new jobs to new babies to roommates sharing a sweet treat, every story reminded us just how obsessed we are with our Fairytale friends.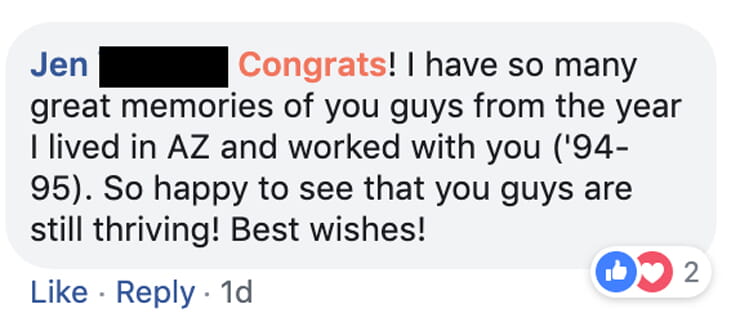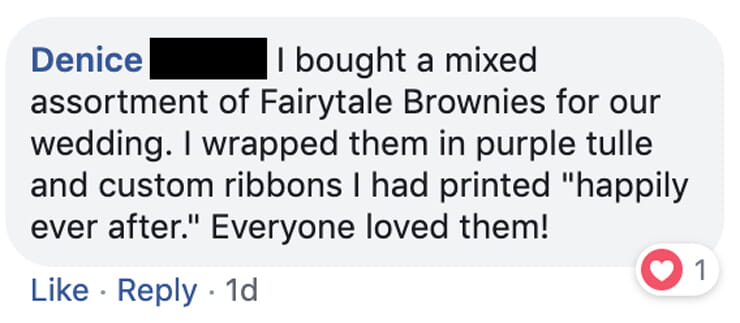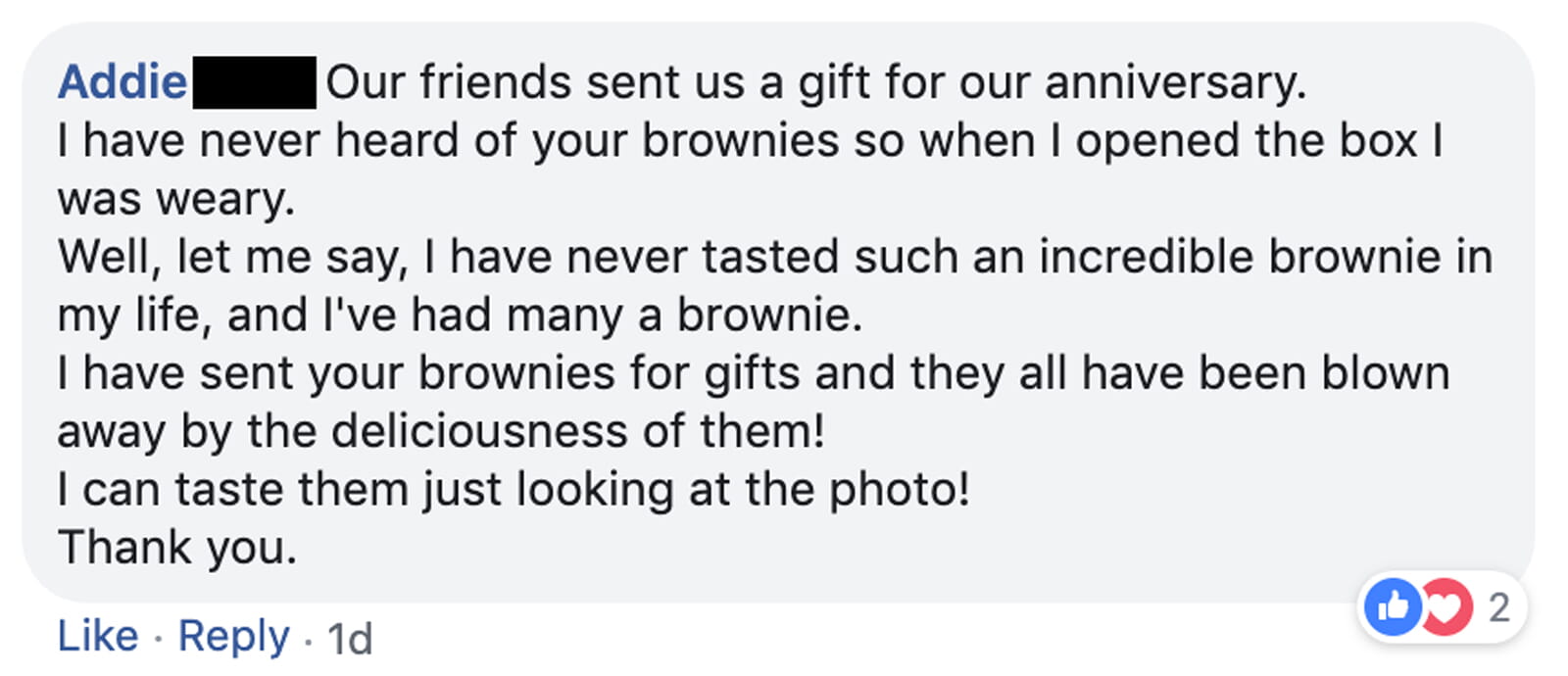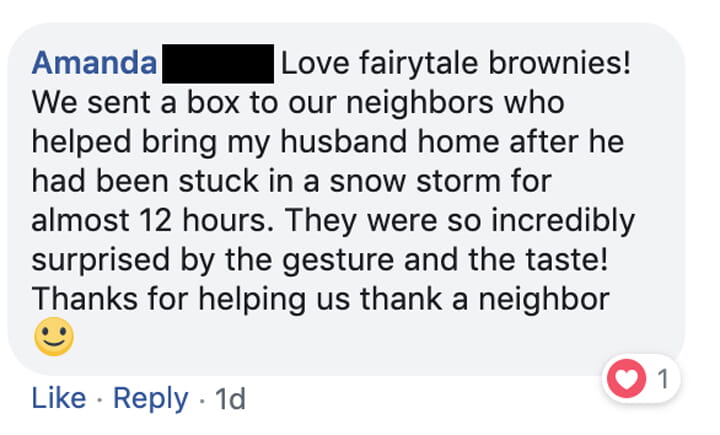 Check out some of the top memories from the last 25 years or add your own by visiting our Facebook page.
Here's to 25 more years of memories!