We deliver each order of Fairytale Brownies in a gorgeous, gift-ready band, so there's no need to wrap them again. But for any other gifts you plan on sending to friends and family this year, you'll need to do a bit of wrapping!
Don't be intimidated by the process. With just a few gift wrapping tips, your Christmas presents can look stunning and professional under the tree.
Let's roll up our creative sleeves and get started!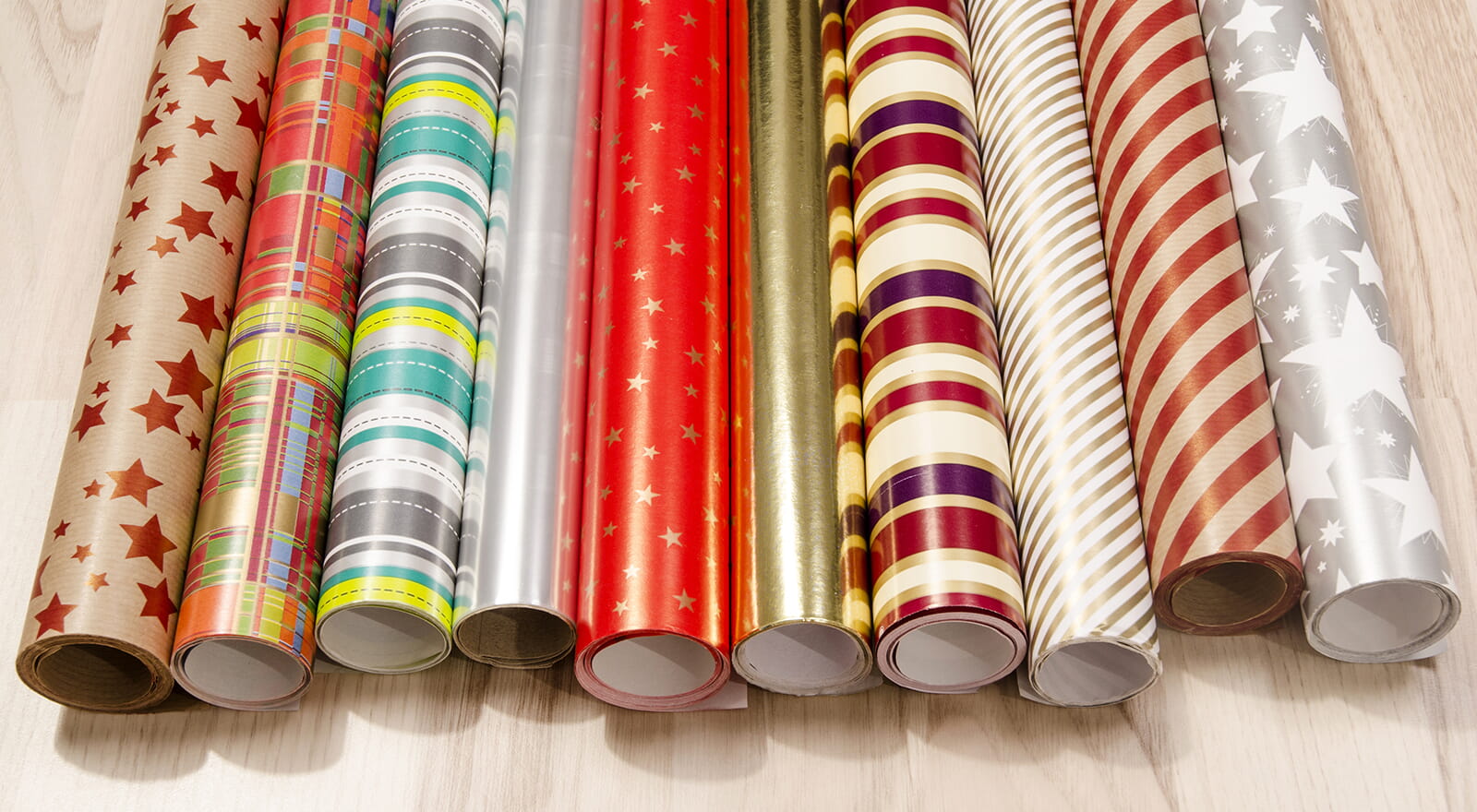 Pick your Paper with Care
When you're picking out paper, you'll want to keep a few gift wrapping tips in mind.
Contrary to what some people say, the thickest paper isn't always the best. Not only is thick paper more expensive, but it's also harder to fold into clean, crisp lines.
Thin paper might be the best on a budget, but it also tears very easily. You might find yourself rewrapping or double wrapping gifts just to hold them together.
Just like Goldilocks learned in the fairy tale, we recommend something "just right" in the middle!
Find a few medium-weight wrapping papers in a matching color scheme. And while glitter on your paper may be pretty and festive, beware–glitter and tape don't get along!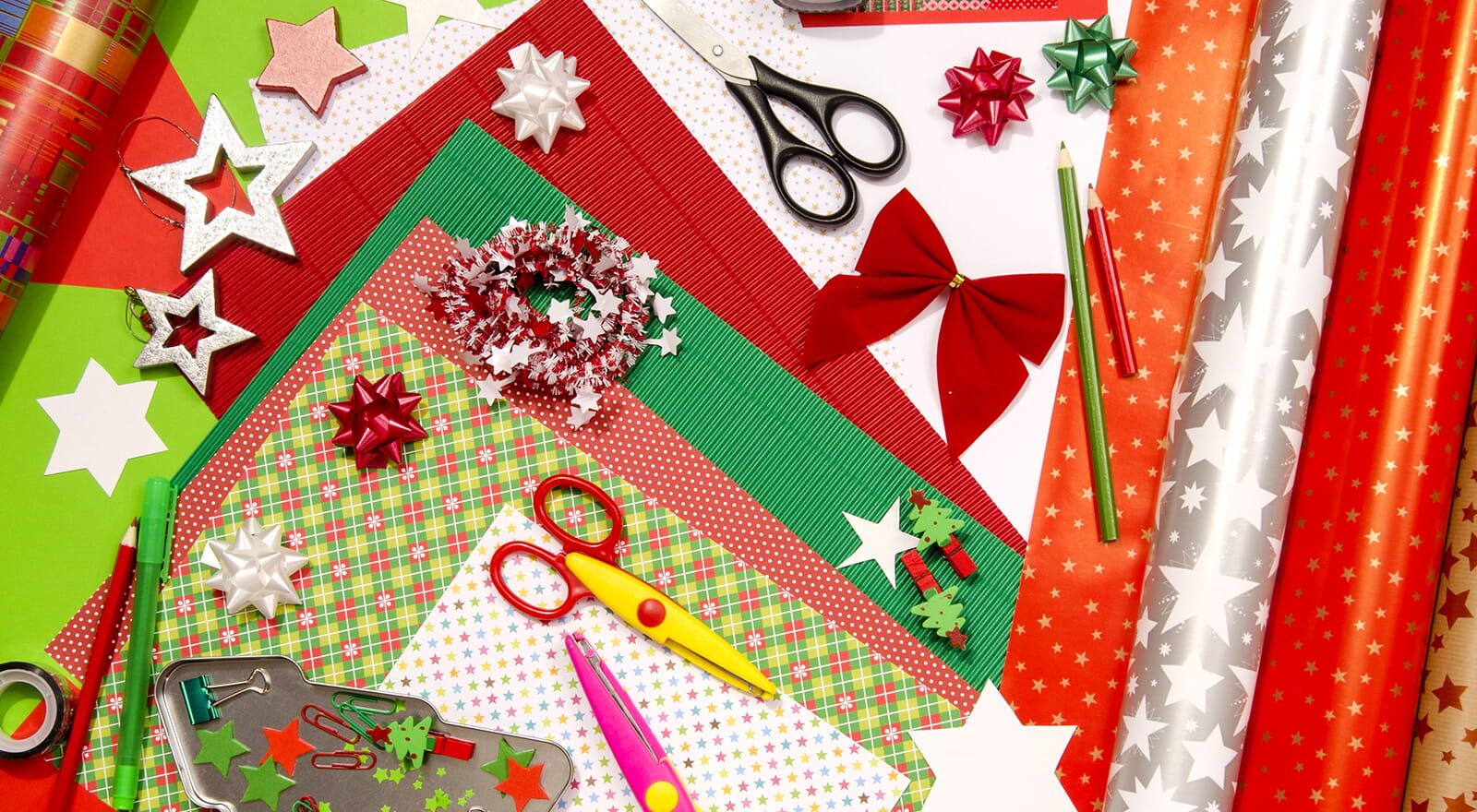 Prepare your Wrapping Station
Your gift-wrapping adventure will go much faster and easier when you get everything you need in one place. Otherwise you might find yourself on a wrapping roll only to realize the ribbon is still packed away.
Remember to grab a fun pen or marker, too, so you can fill out the gift tag right away. Don't tell yourself, "I'll remember who this is for" while wrapping, or you might end up tearing open your hard work to remember what's inside!
Gift-wrapping essentials:
Sharp scissors

Tape or double-sided tape

Gift tags

Pen or marker

Boxes and gift bags in a variety of sizes

Ribbons, bows, and other embellishments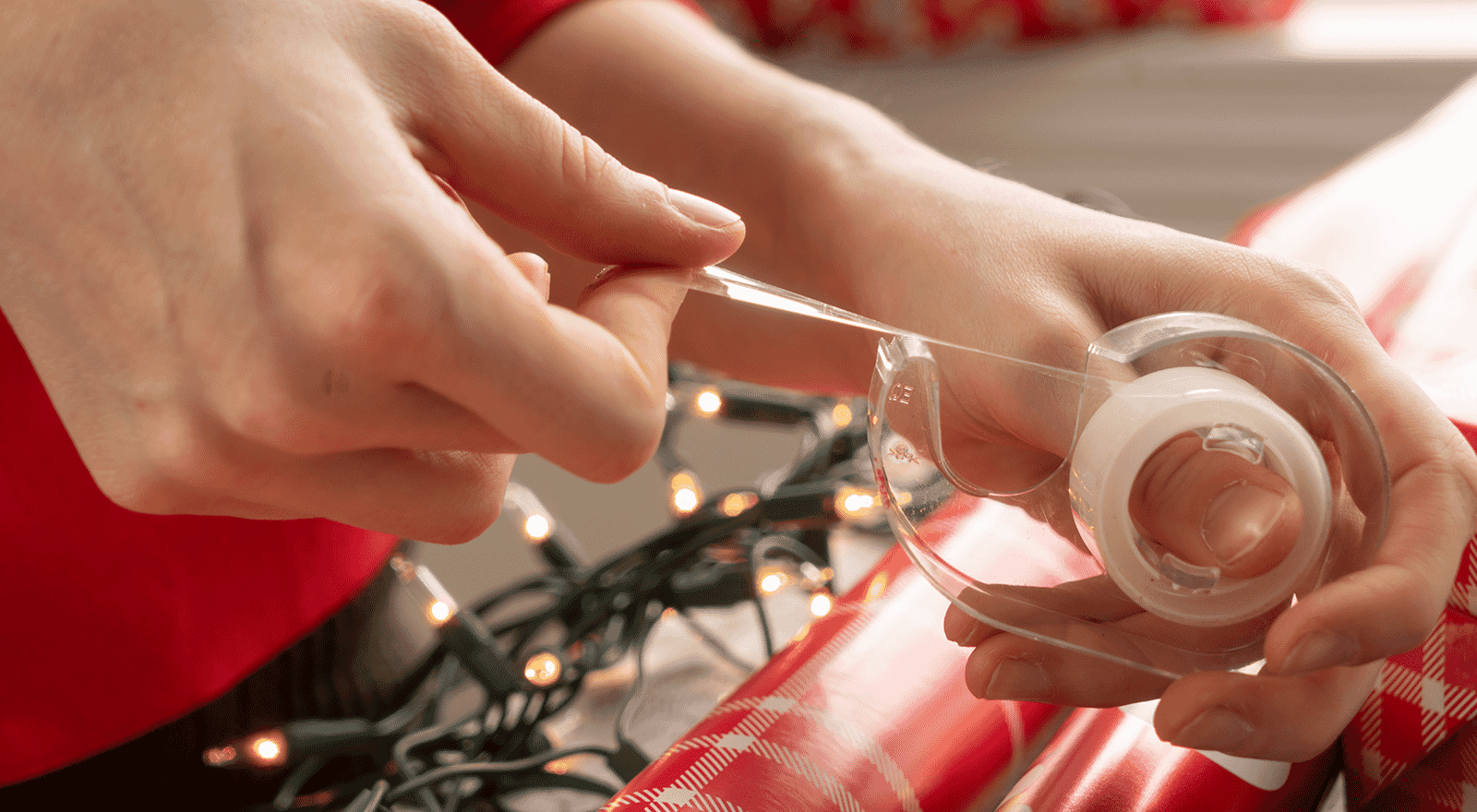 Try a Double-Sided Tape
Any tape will do while wrapping. But if you want your gifts to look extra snazzy, one gift wrapping tip is to opt for a double-sided tape!
Taping the inside of the folds is an easy way to make each gift look professionally wrapped. Quality clear tape isn't too noticeable either, but double-sided is the only way to make your tape work virtually invisible.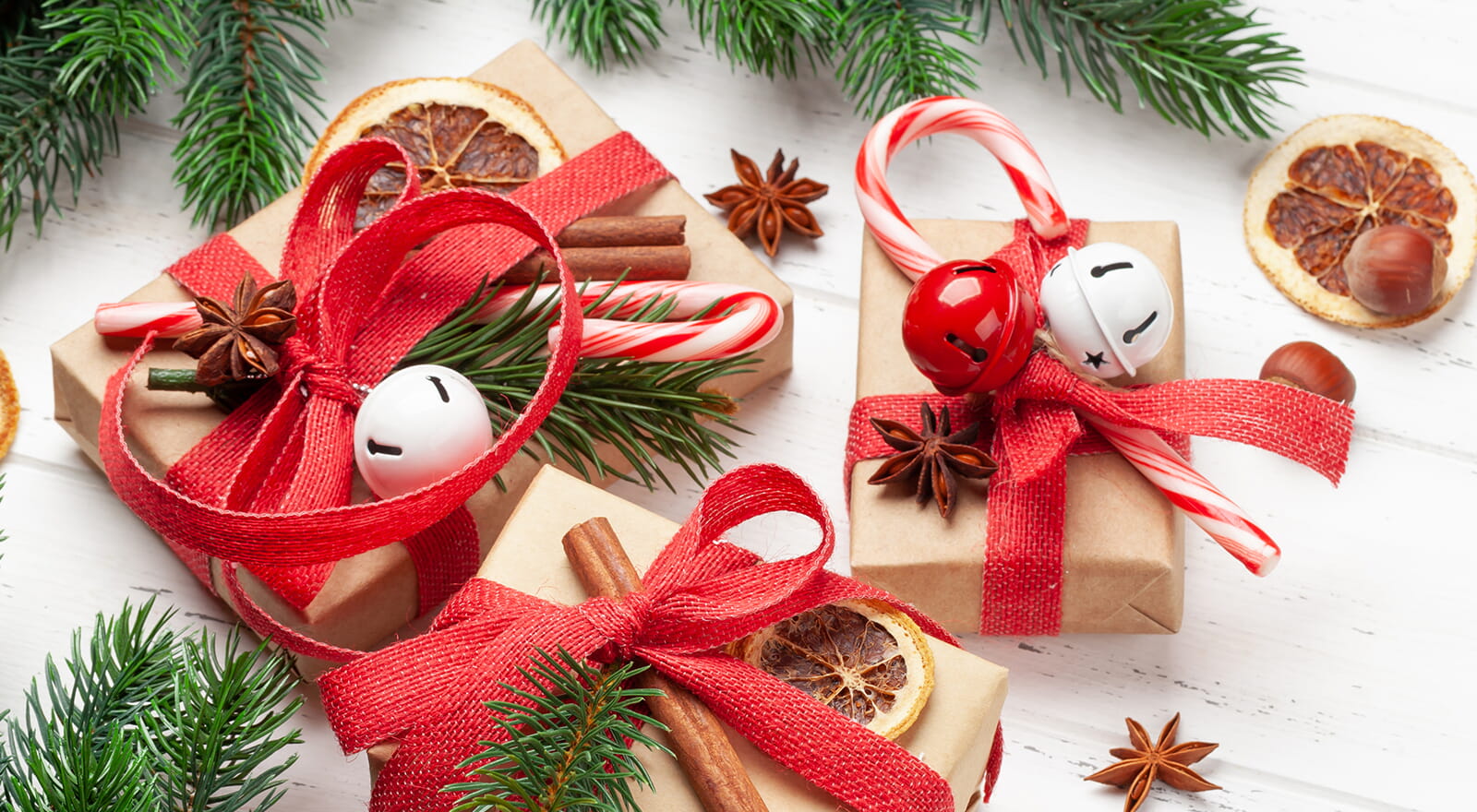 Add Some Embellishment
Once everything is wrapped, the last gift wrapping tip we have for you is to give it a special touch! 
Embellishments like ribbons, candy canes, and bells add texture and excitement to your gift. Adornments add extra time and cost, but they are absolutely stunning and a sure way to make an impression. 
Ribbons and Bows
The traditional approach is tried and true for a reason. Cut the ends of your fabric ribbons at a 45-degree angle to keep them from fraying.
Crepe Paper
A few brightly-colored rolls of crepe paper can give your gift a unique look and feel. It can't be tied in a bow like a ribbon, but it makes a gorgeous belt or grid to wrap around your presents. Have fun with it!
Add-ons
Once your ribbon is in place, tuck something special into place beneath it. This could be anything from a sprig of festive greenery to a set of tiny bells. You can even slip beads onto the ends of a thin ribbon then tie them into place.
Candy Canes
If the gift is for a kid, add a fun, festive look by decorating it with candy canes or other small treats. You can either tape them on or secure them with ribbon.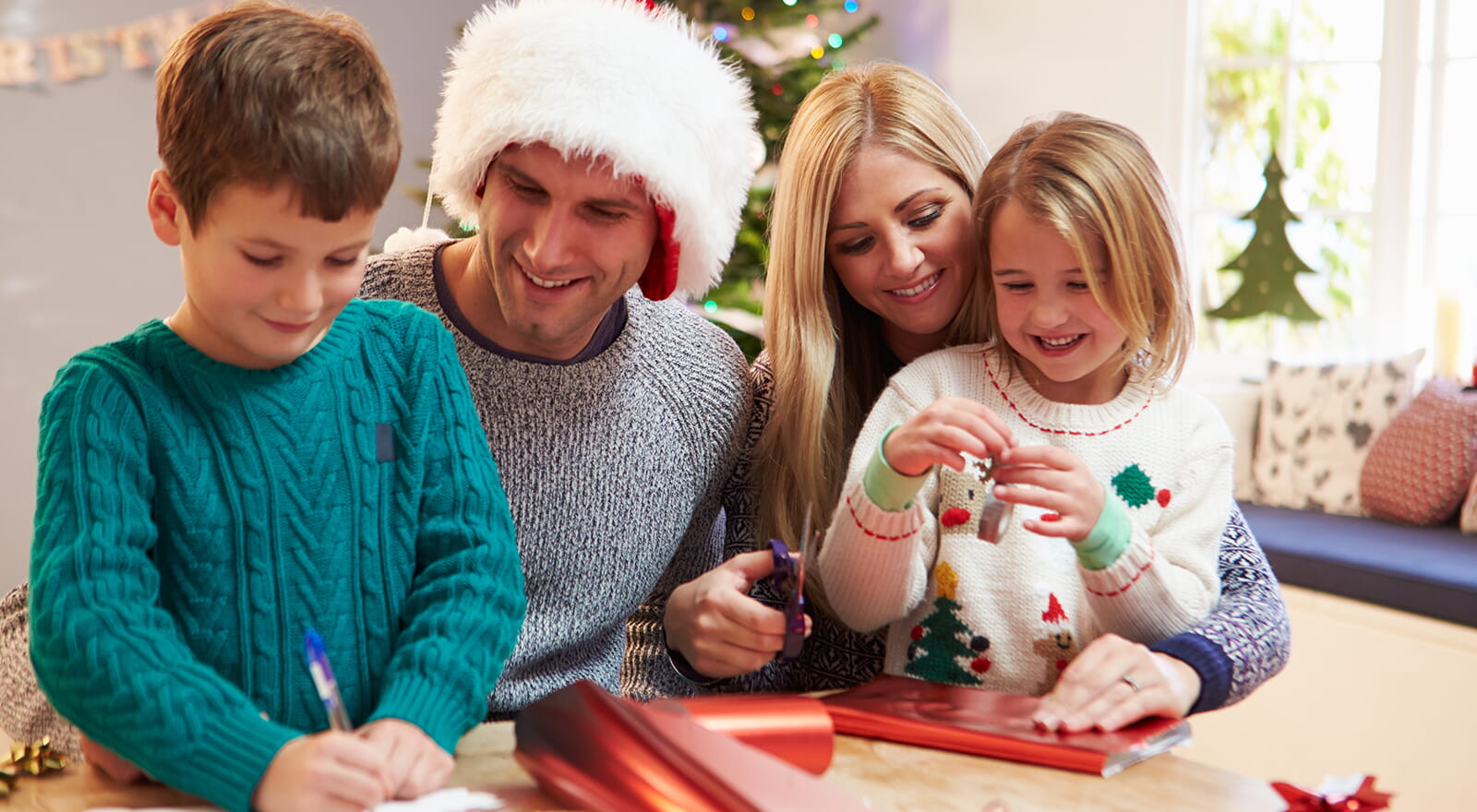 Have Fun!
Christmas presents only come once a year, and wrapping them doesn't have to be a hassle. Make this an opportunity to flex your creative muscles and have fun.
Get your kids involved, too. Teach them gift wrapping tips early on and make memories along the way. It's the season of giving, which extends to more than just giving gifts!
No time to wrap? Send brownies!
Browse a selection of gorgeous, gift-ready brownie deliveries themed in stunning Christmas and holiday patterns.