Summer days tend to be everyone's favorite. And we get it. They're longer, warmer, and full of adventure. There's not much to dislike about them. But we think it's time for everyone to acknowledge that summer nights are the true heroes of the season.
Have you ever gone for a moonlight swim in the winter? Of course not. You're not auditioning for a role in Titanic. In the summer, though, it's one of the most magical things you can do.
But if we're creating a definitive list of the best summertime activities, bonfire nights are the obvious winner. Sitting around a fire with your friends, swapping remember when stories, and stuffing your face with delicious, gooey, chocolatey s'mores couldn't be any more perfect.
Or so we thought.
And then we got the idea to swap chocolate bars with brownies and our entire lives were changed immediately for the better.
Don't get us wrong. We love chocolate bars. In fact, we're such big fans that we didn't start baking our brownies until we were sure we had the best chocolate the world had to offer. Specifically, fine Callebaut dark chocolate imported all the way from Belgium.
So we would never try to take away from what chocolate bars have done for s'mores and the world. All we're suggesting is for serious snackers to try this upgraded s'more experience ASAP.
Try it for yourself!
Keep the traditional graham cracker crust and the marshmallow toasted just the way you like it. A summer bonfire would be nothing without a toasted 'mallow.

Trade in the chocolate bar for a Chocolate Chip Fairytale Brownie.
Buy brownies in bulk for the best deal. Trust us. After you try it once, you'll want to make more.
After that, prepare yourself because you're about to take a bite of something that will blow your mind.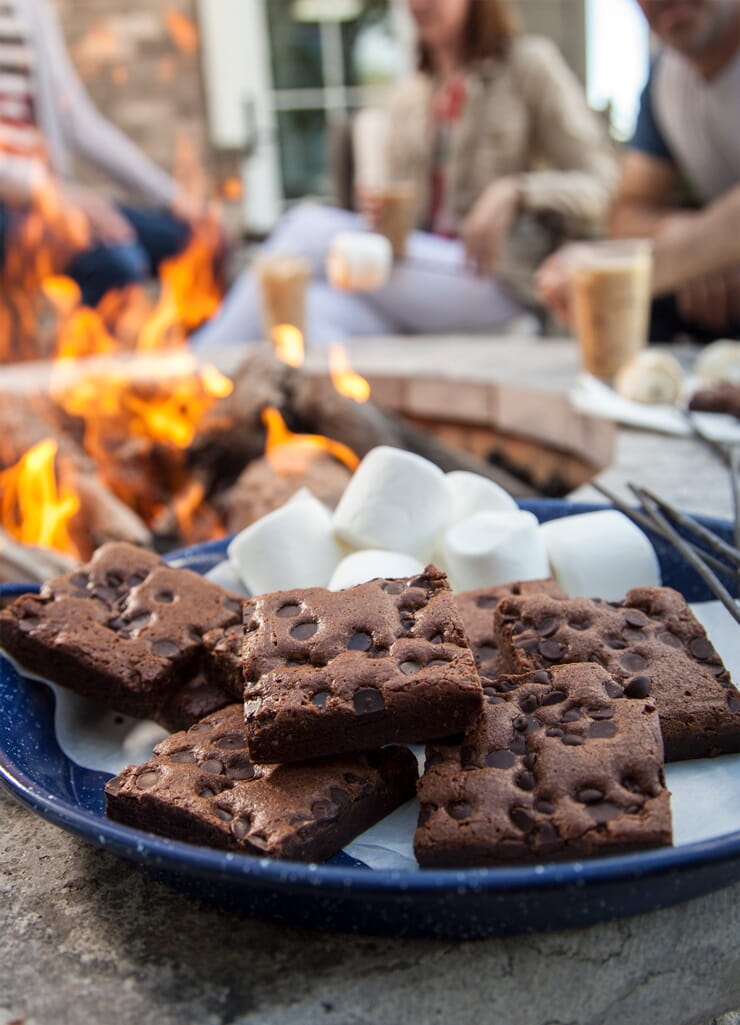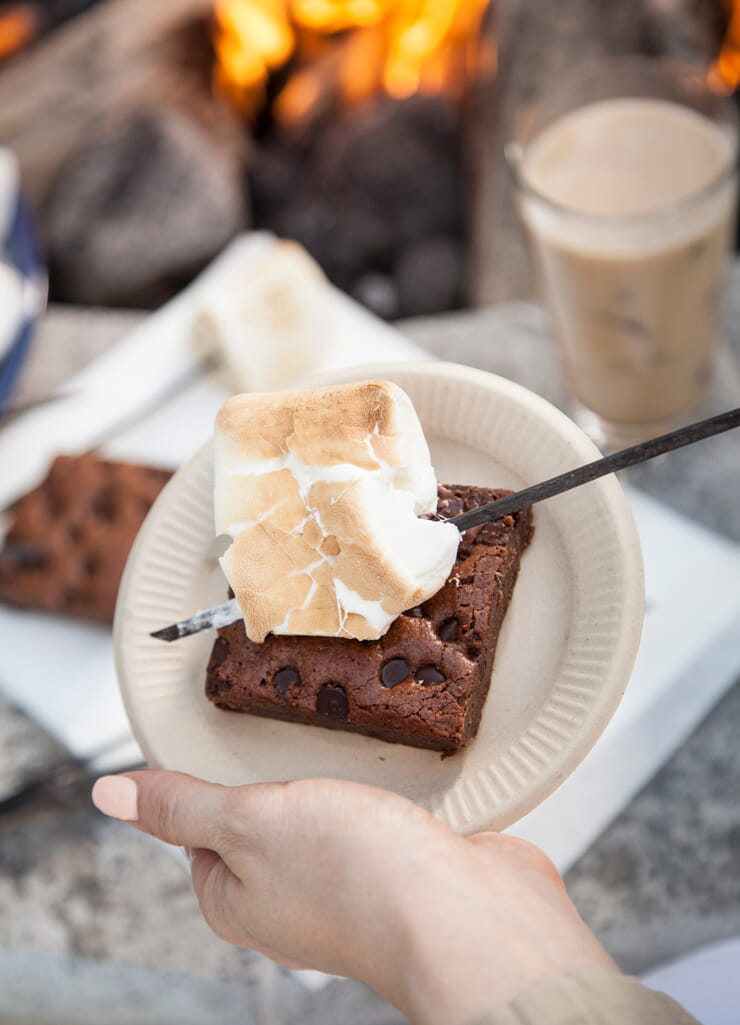 When we first tried this incredible treat, we weren't sure exactly what type of synergy was created with the combination of these three simple ingredients, but we are confident that there's no going back to traditional s'mores now.
The crunch of the graham cracker combined with a warm, fresh-from-the-fire marshmallow complement the rich softness of the brownie perfectly. It's like the combo was tailor-made for a summer night.
When you really want to win someone over or take that summer camping trip to the next level, s'mores like this are the perfect lead-in to giving them a summer gift of brownies.
Now that we've stumbled on a new twist on a classic treat, we can't stop brainstorming new ways to enjoy brownies. Seriously, it's become an obsession now.
Just to name a few…
Tweet us a flavor combo idea you want to see brought to life or a classic snack you want to see brownie-fied and we might feature it in our next snacking adventure.
Right now, though, we gotta go make another brownie s'more.