Let's set the scene.
It's 25 years ago. You're driving down the road and decide to fill up your car with gas that costs $1.13 per gallon.
On your journey, you drive around listening to Boyz II Men singing about the end of the road or The Cure falling in love on a Friday.
You finally arrive at your destination — the movie theater where you pay $4.15 for a ticket to see Aladdin or Wayne's World or A League of Their Own.
Meanwhile, in Arizona, at least one current Fairytale Brownies employee hasn't even been born yet and we open the doors to our original bakery for the very first time.
It's been an incredible 25 years filled with so much more fun and joy than we could have ever imagined. We've become so much more than brownies — we've been business partners and volunteers and coworkers. We've built playgrounds and won awards.
We've also baked millions of treats. So many treats.
And while we love looking back at everything we've done, there's no way we're letting ourselves stop any time soon
But we are never ones to turn down a celebration, so for the next week, we're inviting you to celebrate our anniversary with us. After all, there's no way we would have gotten this far if it weren't for your love of our little brownie squares.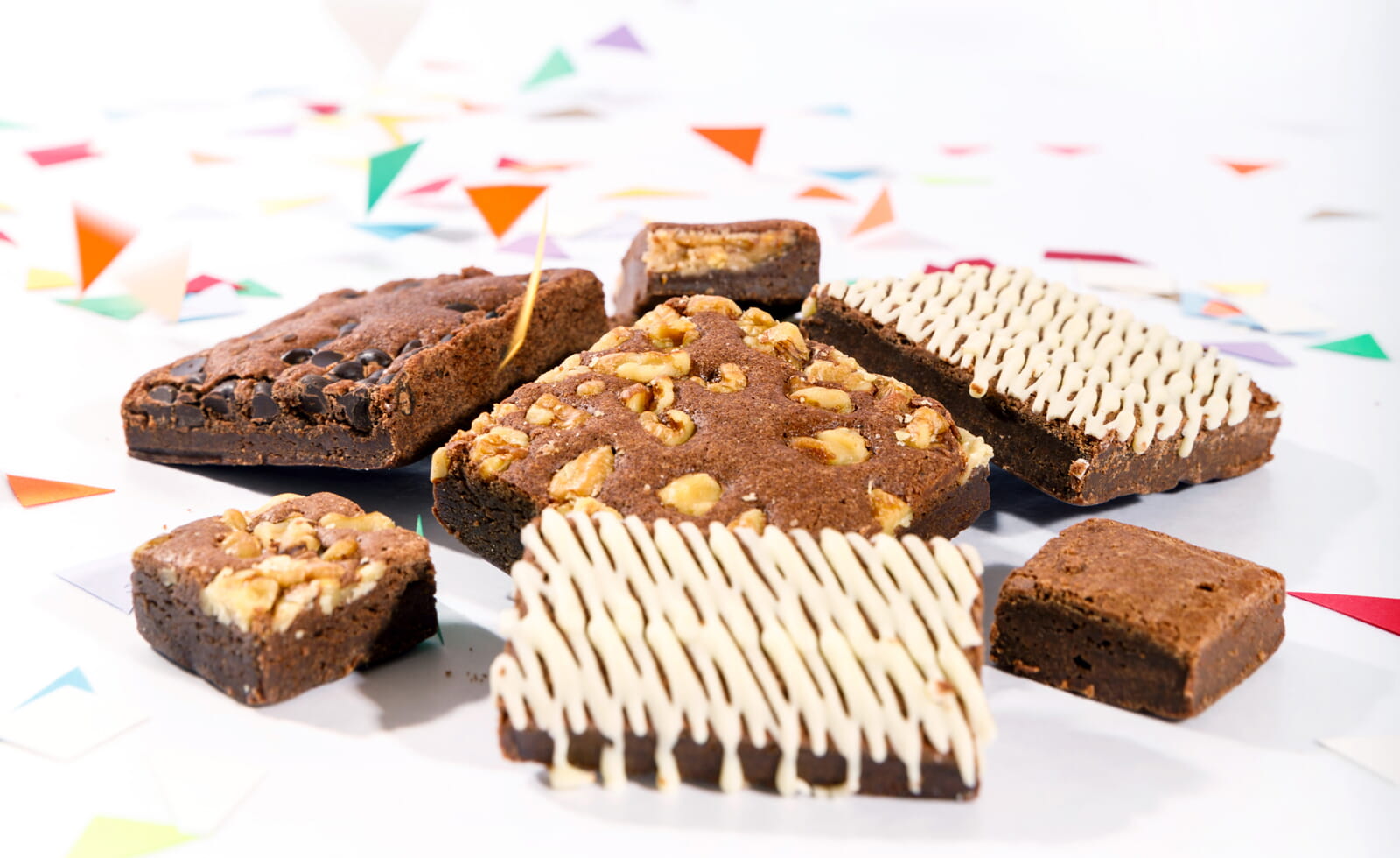 The entire week of October 16th, 2017 follow us on Instagram to be part of some super sweet surprises. There may be some giveaways and other swag for you to win.
We've got a few more surprises planned (a little birdie told us it might be a good idea to subscribe to our email list to get first dibs), but we want to know, what are your favorite Fairytale memories from the last 25 years? We love hearing from you. Your stories are what have made these last 25 years so sweet!
Let us know on Facebook, find us on Twitter, or come tell us in person. Let's celebrate together!
To the next 25.